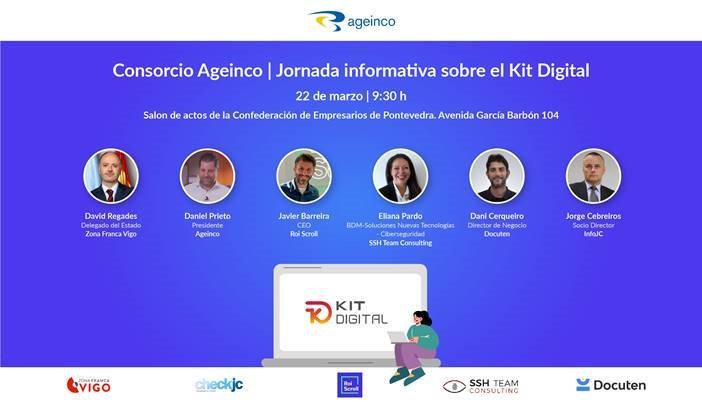 Informative day of the DIGITAL KIT and the solutions offered by the companies of the AGEINCO consortium
Informative day of the DIGITAL KIT and the solutions offered by the companies of the AGEINCO consortium. Cluster Association of Engineering, Consulting and Service Companies. Technological of Galicia
Tuesday, March 22, from 9:30 a.m. to 11:00 a.m.
Assembly hall of the Confederation of Entrepreneurs of Pontevedra
Who is it for?
Companies with 10 to 50 employees:
As of March 15, you will be able to make your request for the Digital Bonus, up to €12,000 of solutions.
Companies between 0 and 9 employees:
The call will be made public later.
Confirm your attendance by email: secretariageneral@ageinco.com